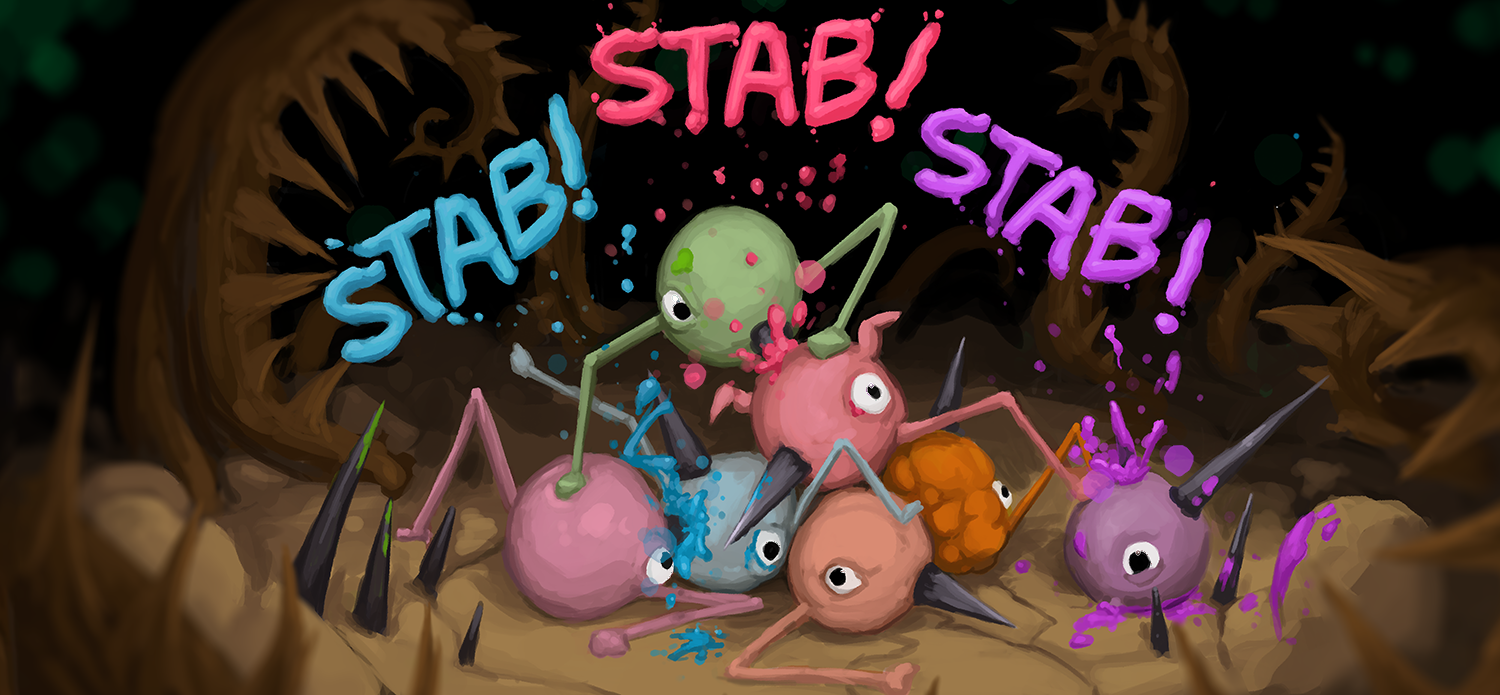 STAB STAB STAB!
STAB STAB STAB! is out now!
---
What if birds, but worse?

STAB STAB STAB! is what happens when fleshy bird creatures decide to stab each other until they each explode in glorious rainbow gore. It's a local multiplayer fighting game for up to 8 players, has 10 unique arenas to battle in, and 10 weird mutations to pick up. You can play in versus mode against friends or AI players, or team up against waves of even more mutated cronenbirds
Stab your friends today!